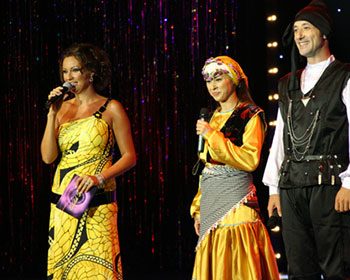 In Wedding Dance, engaged couples dance against each other in order to win a big prize, a dream house!
This dance-competition series full of surprises. The future bride and groom compete together for 10 weeks and the winning couple's wishes is fullfilled with a perfect dream house and other prizes.
The Wedding Dance includes competitive dance shows that follow couple's in their daily lives and some drama and comedy about the art of dance as a part of their lives. The shows feature all kinds of different dance styles, including tango, ballroom and hip hop.