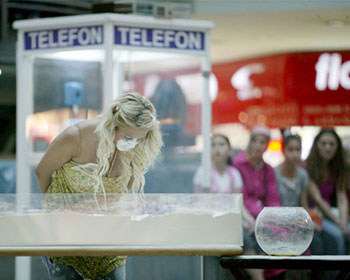 The Phone Booth Turkey is an action-packed game show set in real, everyday life.
Arti Film introduced the breakout hit to the global TV market, taking an idea that existed only on paper and building a global television phenomenon in a remarkably short time.
At Kanal D, the hit game show averaged a 2.4 rating/4 share in adults 18-49 and is averaging 4.8 million total viewers.