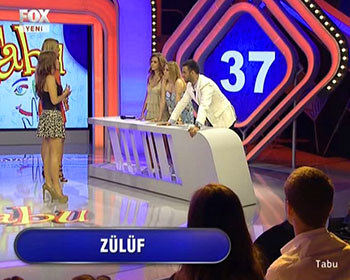 Arti has an undeniable track record in adapting "hit game shows" to reflect the way general audience consume content today. "Taboo" is one of those smash hits produced for FOX Turkey.
The hit game show has always sprinkled as word guessing party games since its debut in 1989 but it had upped the ante when it turned into to a TV's one of the most beloved game shows ever.
Based on the board game of the same name, this game is played just like Pyramid but with a twist. There are five clues that the person is given that can NOT be used when describing a word, the "taboo" clues. If one is used, the turn is over.