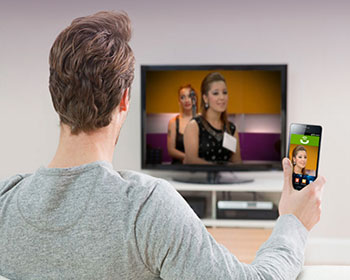 Love is Calling is an exciting new live dating show bringing people together from different ages, lifestyles and backgrounds, all with the same goal: to find the perfect companion.
In this unique show, it's up to the viewers and studio audience to help 20 candidates finally find the love of their lives.
The hopeful candidates draw from an unlimited number of potential matches because the search pool extends across the entire country!
Candidates from all backgrounds and ages introduce themselves and state what they are looking for in a boyfriend or girlfriend.
Then, viewers who are interested in the candidate and feel like they could be a good match, call into the studio live to introduce themselves in the hopes the candidate wants to meet.
If the candidate is interested, the potential match is brought to the studio for a blind date. And if there is a connection, the two go on a date followed by the cameras.
Hopefully they feel a spark, but if the date does go badly, the contestant goes back on the show until they finally find love!