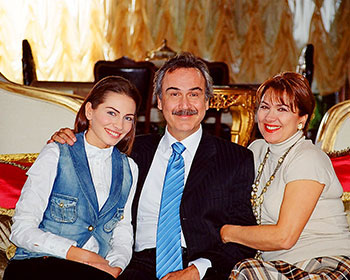 Mehmet and Elif fall in love despite the sworn contempt their families hold for each another. It is not long, however, before a chain of fateful events changes the lives of both families forever.
Elif's father Kemal Akinhan co-founder and president of Feka Corporation dies in an unfortunate car accident it turns out to be an assassination arranged by his long-time business partner Fehmi Ercelik. Fehmi kidnappes Elif -who travels in the car along with her father on the day when he gets murdered- and captures her for 7 years following the accident.
Adil,the murderer of Kemal blackmails Fehmi and asks him to pay a huge amount of money while keeping Elif as a hostage for 7 years. Once Adil gets an answer of no for his demands from Fehmi, he decides to ask for ransom money from Elif's family and let them know that she is alive.
Begum, Elif's mother decides to pay the ransom since she thought her daughter was dead for all that time. She makes the necessary arrangements with Fehmi's son Mehmet in order to save Elif.
Mehmet and Elif fall in love at first sight and find themselves as the children of two feuding families. Their heart-breaking story continuous as they keep fighting against all the difficulties.