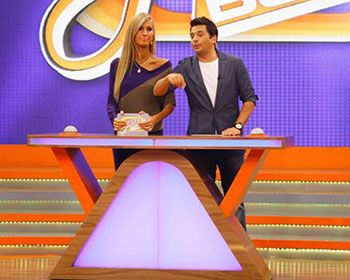 Since its U.S. debut in 1976, Family Feud has remained among television's most popular and enduring game shows. In this survey-based contest, two families square off for cash and cars by trying to guess the most popular responses to questions posed to 100 people.
Over two seasons and 177 episodes, Arti turned its adaptation Family Feud Turkey into a ratings phenomenon, achieving spectacular ratings for STAR TV.
In its first season, the game show dominated the ratings, surging 44 percent to a 4.6 household rating with 265 hours of live broadcast time.
The next year, Family Feud Turkey reached a 5.1 rating in total households and a 3.9 rating among women 25 to 54.